Fostering Financial Innovation with iDGate
Fostering Financial Innovation
A new Hong Kong accelerator provides cutting-edge financial technology entrepreneurs access to leading institutions in Asia.
Some of the sharpest minds in financial innovation have been drawn from around the world to participate in a ground-breaking product accelerator programme, the FinTech Innovation Lab Asia-Pacific. Under the initiative, a first for Asia, eight selected companies will come to Hong Kong this month to begin an intensive mentorship with 10 leading financial institutions. During the 12-week programme, these early and growth-stage financial technology innovators will receive help in developing their products, and gain exposure to top-level financial industry executives. The FinTech Innovation Lab Asia-Pacific is spearheaded by Accenture, a global management consulting, technology services and outsourcing company, and is modelled on similar programmes that Accenture launched in New York and London. Participating banks include the Bank of America Merrill Lynch, Bank of China (Hong Kong), Barclays, China Construction Bank (Asia), DBS, HSBC, JP Morgan, Morgan Stanley, Ping An and UBS.
INVESTMENT POOL
The programme has been launched at a time when global investment in financial technology (fintech) ventures is at an all-time high, more than trebling from US$928 million in 2008 to US$2.97 billion in 2013, according to a recent report by Accenture. During the same period, investment in Asia-Pacific fintech ventures has increased nearly four-fold to US$104 million in 2013.
Sushil Saluja, Senior Managing Director of Accenture's Asia-Pacific Financial Services practice, said that Hong Kong's role as a regional hub for the banking industry and the gateway for China investment made it an ideal location to launch the new Asia-Pacific Lab. Another factor was the city's superior business infrastructure and links to the rest of the region.
"By fostering the development of the next generation of financial technology companies, the lab will further strengthen Hong Kong's status as one of the world's leading financial capitals," Mr Saluja said.
The first FinTech Innovation Lab was co-founded by Accenture and the Partnership Fund for New York City in 2010. In 2012, Accenture and a dozen major banks in London launched the FinTech Innovation Lab London, with support from the city's mayor and several government bodies. In 2014, it is time for an Asia-Pacific debut.
Mr Saluja said the initiative bridges a gap in the market. "Financial institutions recognise more clearly than ever the importance of technology innovation, but often lack hands-on exposure and engagement with promising ventures. On the other hand, start-ups often lack the resources and capital to endure the typical two-to-three year sales cycle for selling solutions to financial institutions. Our lab helps close the gap through a proven accelerator programme."
Financial Innovators
More comprehensive analytics for credit analysis, data protection solutions and quantum computing software are among the new innovations from eight financial technology entrepreneurs selected to participate in the 2014 FinTech Innovation Lab Asia-Pacific.

Advanced Merchant Payments: With offices in Hong Kong, the United Kingdom, Singapore and the Philippines, this company's end-to-end solution enables banks and other financial institutions to profitably offer short-term unsecured loans to under-served small businesses in both developed and emerging markets.

AtCipher.com: Addressing the security concerns that many organisations have regarding cost-saving cloud solutions, the Hong Kong-based company developed a security system for encrypted data storage and sharing, encrypted searches and encrypted email with security policy enforcements.

Beijing Wecash Wonder Technology Co Ltd: The Chinese mainland start-up has developed an app to quickly analyse Chinese customers' credit, and build predictive models for risk assessment.

FinSuite: The Australian company has developed patented technology that seeks to reduce the cost and time required to analyse business structures and financials on loan applications.

I Think Security Ltd: From the Canadian cyber-security lab comes easy-to-use, highest-grade data protection solutions to prevent data leaks and corporate espionage.

iDGate: The Taiwan-based company has developed an identity authentication system for online and mobile transactions that does not require a one-time-password via Short Message Service (SMS) or security device.
To know more about our identity solution  https://www.toppanidgate.com/solutions/


Jocata Financial Advisory & Technology Services Private Ltd: With offices in Hyderabad and Pune in India, and New York in the United States, this company provides sophisticated Know Your Customer (KYC) and Anti-Money Laundering (AML) software that meets regulatory expectations while cutting the cost of compliance. Its goal is also to drive business growth by creating a high-quality, standardised and reusable data asset.

QxBranch: Based in the cities of Hong Kong, Adelaide (Australia), and Washington DC (United States), this company is developing software that will bring quantum computing to the mainstream. The start-up has access to one of only two commercially available quantum computers and is commercialising products that harness the advantages of this breakthrough technology.
ERA OF CHANGE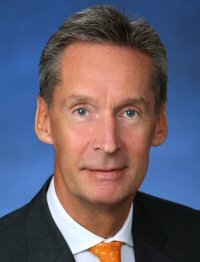 "We see great change taking place in financial services," he continued, "as Asian economies grow stronger and financial services institutions seek to serve the greater needs of their retail and corporate customers. We also see disruptions taking place in technology – new ideas transforming how a sector operates, as Amazon did with book sales, and iTunes with music – and the application of new technology for competitive advantage in business.
"Put simply, we feel that the interest in technology innovation in financial services has never been greater, and we are happy to contribute through the FinTech Innovation Lab Asia Pacific."
The initiative is expected to become an annual programme, and banks have voiced their support. "The FinTech programme provides an effective platform for financial technology innovators to better understand our needs, which helps drive banking innovation to transform the customer experience," said Alex Lee, Chief Operating Officer, Bank of China (Hong Kong).
"The increasing role of technology in financial services, particularly in insurance, is driving the kind of cutting-edge services that our customers in China demand," said Richard Lee, Head of the Strategic Consulting Department of Ping An technology. "The FinTech Innovation Lab Asia-Pacific is an important development in ensuring the industry stays in tune with what customers want and expect."
Simon Lucocq, Head of Asia-Pacific Technology and Operations at Bank of America Merrill Lynch, said: "This provides a unique opportunity for entrepreneurs who are seeking guidance and mentorship from both potential clients and funders. We are pleased to be a part of a programme that fosters innovation that will help the financial services industry across Asia-Pacific."
ESSENTIAL PROGRAMME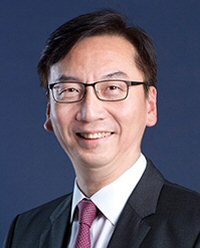 HSBC has been part of the London FinTech programme for the past two years and "is honoured" to be involved with the first programme in Hong Kong, said Raymond Cheng, Chief Operating Officer, HSBC Asia-Pacific. "Our involvement brings us into contact with a diverse, innovative group of companies that we can support, mentor and learn from. I believe programmes like FinTech are essential for a healthy, thriving and developing financial services market."
Accenture received more than 50 applications from 21 countries, "demonstrating the attractiveness of the region to start-ups in Asia and those seeking to get a foothold in the region," Mr Saluja said.
The selected entrepreneurs will be assigned a coach from one of the participating banks, who will help them fine-tune and develop their technology and business strategies through a series of workshops, panel discussions, user-group sessions, networking opportunities and one-on-one meetings and presentations. In cooperation with the Lab, Cyberport and Airbnb will provide them with work space and accommodation.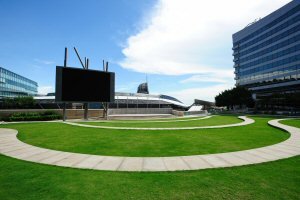 "The start-ups will receive feedback on their offerings, advice on how to make them most attractive to financial institutions, as well as training on related matters such as presentation skills, finance/accounting, legal matters and procurement cycles," said Mr Saluja. "This should help make each start-up more relevant to the financial services industry and better equipped to operate in the financial services industry."
The coaches will also help with strategic networking. "Given Hong Kong's high concentration of senior finance industry executives, facilitating introductions to key stakeholders is entirely possible in this city," Mr Saluja said.
SUCCESS RATE
The programme culminates in December with an Investor Day presentation by participants in front of an audience of financial industry executives and potential investors.
The FinTech Innovation Labs have an enviable track record. The New York Lab's 24 alumni companies have raised nearly US$80 million in venture financing after participating in the programme, and one participant was acquired for US$175 million. The majority of participants in London's inaugural programme have gone on to sign deals with banks, and collectively, have raised US$10 million in new financing since participating.
SOURCE: https://hkmb.hktdc.com/en/1X09Z5J2/market-spotlight/Fostering-Financial-Innovation